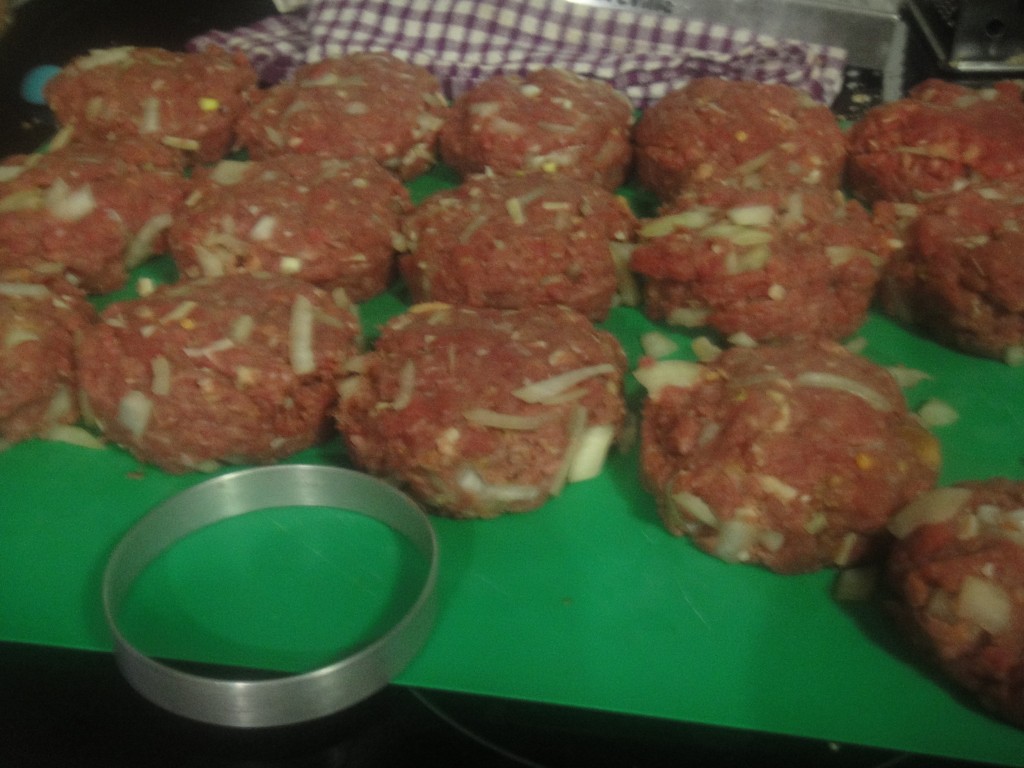 It's Friday and we're all looking for something quick and easy for dinner that will keep everyone happy.  Last Friday night we tried a recipe for Best Burgers, everyone made their own and we served home-made chips on the side.  They were Sooooo filling!  Unfortunately, the aroma of these burgers was so amazing that we didn't think to stop and take a photo before digging in, but you get the idea.  I didn't think the original recipe would pack enough punch, so I upped the Dijon Mustard from 1tsp to 1 Tbl and I'm really glad I did because this recipe is a keeper. Oh, and don't leave out the nutmeg.  I thought it was a weird addition, and I'm not a nutmeg fan, but I added it in anyway and the burgers were great, so I'm going to keep nutmeg in my recipe, just in case it's that secret ingredient that makes them so amazing.
Best Burgers
Ingredients:
1kg Beef Mince
1 Onion, finely chopped
1/2 tsp Dried Chilli Flakes
1 Egg
1/2 Cup Fresh White breadcrumbs (if you don't have a food processor, use your grater, I did)
1 Tbl Dijon Mustard
3 Tbl Grated Parmesan Cheese
Pinch of  Nutmeg
2 Tbl Olive Oil
Salad of choice
Bread Rolls
Directions:
Toss your mince, onion, chilli flakes, egg, breadcrumbs, mustard, parmesan and nutmeg into a large mixing bowl and use your hands to thoroughly combine.
Shape your mixture into burger patties. I used an egg ring (pictured) to get just the right sized patty.
Refrigerate until needed.
Heat oil in your frying pan, or heat the grill of your bbq and cook your patties until they are cooked right through.
Then grab your bread roll and a burger patty, and add any toppings you like to create your burger, just the way you want it!
Have A Great Friday!
Source of Original Recipe: http://www.taste.com.au/recipes/5689/best+burgers