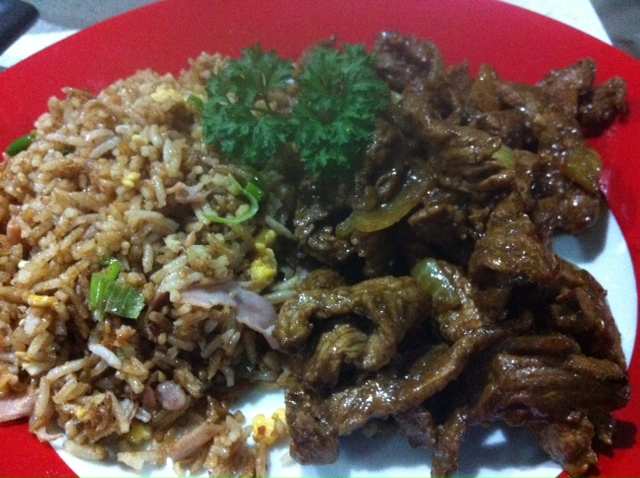 My Mother-In-Law has a secret!  Nothing really earth shattering, but I'm pretty excited about it.  She has secretly been  updating her supply of  cookbooks.  She shared her little secret with me a couple of weeks ago when we went to The Sunshine Coast for a weekend catch-up.  There we were, standing in the kitchen when I remembered I wanted some recipes out of her Chinese Cookbook, and when I opened the cupboard, lo and behold, what did I find, but cookbooks!  Lots of them!  Stacked to the top of the cupboard.  Somebody had been adding to their collection, and I planned on making the most of it by sitting out on their beautiful verandah with a cup of coffee, a pen and a notepad (I prefer to copy recipes by hand rather than photo-copy.  I know, it's crazy, but it's my thing.  Just like I will never read a novel on an iPad or the like, I prefer books.  You know, paper….pages you turn!)
With an over-abundance of recipes available on the internet, I rarely splash out and buy myself a cookbook, but I love them and would love to have a bookshelf over-flowing with a wide variety of books by different cooks.  Notice I say cooks, not chefs.  I love recipes I can make without fuss and feed to my family before they give upon me and head for the nearest drive-through.   I'm actually compiling a cookbook wishlist to give to Mr8, just in case he's stuck for Christmas gift ideas.  Which reminds me, Pioneer Woman's Holiday Cookbook is just about to be released!
This particular recipe is one my MIL often makes when she is preparing a Chinese Banquet for a dinner party or birthday and we love it. So last Sunday night when I was trying to think of something I could make quickly so that it would be ready in time for us to sit down and watch  X-Factor, I decided to give it a try.  Yummo!  And it's so easy I may just try making my own Chinese Banquet one day.
Sate Beef
Ingredients:
500g Rump or Blade, thinly sliced
1 1/2 tsp Soy Sauce
Dash of Pepper
2 tsp Sesame Oil
1 tsp Cornflour
2 Tbl Water
2 Tbl Oil
Sauce:
1 Clove Garlic, crushed
1 Medium Onion, roughly diced
3 tsp Sate Sauce
2 tsp Dry Sherry
1 tsp Curry Powder
Pinch Salt
2 Tbl Water
2 tsp Soy Sauce
1/2 tsp Sugar
Directions:
Trim the meat of any fat and slice as thinly as you possibly can.  You may like to pound the slices flat, but I don't bother.
In a large bowl, combine the soy sauce, pepper, sesame oil, cornflour and water and mix well.
Add the meat to the bowl and toss to thoroughly coat the meat in the marinade.
Set aside for 20 minutes.
Heat the oil in a pan and sauté the beef until brown.  Remove from the pan.
Add the onion to the pan with the crushed garlic and sauté gently until the onion is transparent.
Combine the sate sauce, sherry, sugar, curry powder, salt, water and the soy sauce in a bowl.
Add mixture to the onions in the pan and stir until boiling.
Return the beef to the pan and cook until the beef is tender.  This will take about 1 minute.
Serve with steaming hot rice.
Recipe Source:  Women's Weekly Chinese Cookery Class Cookbook