Serves 4
Ingredients: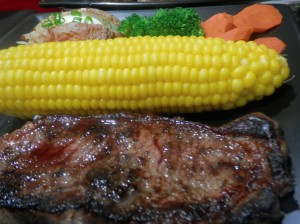 1 tsp Ground Allspice
1 tsp Ground Cumin
1 tsp Ground Ginger
1 tsp Salt
1/2 tsp Ground Cinnamon
1/2 tsp Ground Coriander
1/2 tsp Cayenne Pepper
4 Steaks of your choice, trimmed of visible fat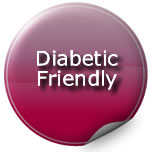 Directions:
Preheat your pan or grill to high.
Combine all of the spices together in a small bowl.
Sprinkle seasoning over both sides of your steaks to taste.
You should have enough seasoning left over to pop into a snap-lock bag or air-tight container and use another day.
Then you just cook the steaks to your liking, and when they are done set aside to rest for a few minutes before serving.
Recipe Source:  http://www.diabeticconnect.com